February 2024 Luncheon - Courageous Communication (Virtual Only)
Kentuckiana Chapter Meeting – February 15, 2024
Courageous Communication (Virtual Only)
1 Power Skills PDU
Abstract
Teams that excel in handling conflict bring strong results for organizations. However, toxic relationships can seriously undermine team performance. This practical and engaging talk will teach you essential skills for handling difficult conversations, even in high-emotion and high-stakes situations.
High Level Agenda:
Brief overview of communication theory
The importance of psychological safety on high performance teams
Why productive conflict is essential to success at work
The psychology and physiology of conflict response
A simple yet powerful conversational framework
Participants will walk away with a deeper understanding of how critical dialogue is to moving the business forward. They will have a simple conversational framework for any conversation that centers around conflict. They will have a shared vocabulary around separating facts from feelings in order to disagree productively.
Presenter
Cara Boardman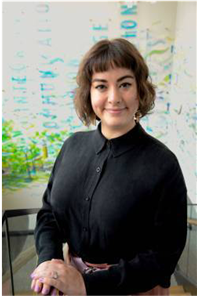 Cara Boardman, the Talent Development Leader at Leadership Louisville Center, brings a decade of diverse experience from teaching in Chicago to corporate learning and development in Seattle and Louisville. With a background in education, she has served as a teen parent advocate, college advisor, and associate director of learning and development at Wiley University Services. In her recent role as an HR Consultant at LINAK, Cara applied learning theory to practical training in manufacturing, introducing behavioral coaching for emerging leaders. At LeadingBetter, she oversees training, workshops, and the LeadingBetter summit, fostering curiosity-driven leadership and empowering individuals to explore their potential.
1 Power Skills PDU
Register for this event