January 2024 Chapter Meeting - How We Mentor Our Partners In Business To Get Things Done (In-Person Only)
Kentuckiana Chapter Meeting – January 18, 2024
How We Mentor Our Partners In Business To Get Things Done (In-Person Only)
1 Power Skills PDU
Abstract
Learn from three experienced program managers about practical ways to mentor business team members in the art and science of getting things done.
Presenters
Dr. Steve Pollock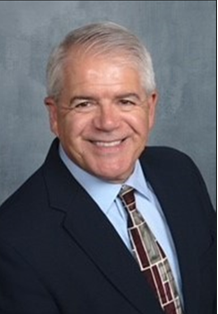 Dr. Steve Pollock is a senior program manager at Farm Credit Mid-America (FCMA) in Louisville, KY, and an adjunct business faculty instructor for Indiana Wesleyan University. He received a doctorate in business administration from Columbia Southern University in Orange Beach, AL. A fellow of ASQ, Pollock is an ASQ-certified Six Sigma Black Belt, manager of quality/operational excellence, engineer and auditor. He is coauthor of Coaching Green Belts for Sustainable Success (Quality Press, 2015) and was an editorial review board member for Journal for Quality and Participation. He also holds certifications through PMI.org as a program manager, agile practitioner, and project manager. As a certified program manager, he is in the top 4800 global and 1358th in the USA. He helps the technical review program for the Annual Global Quality Conference and supports the Louisville, Kentucky section. Steve is married to Betsy Pollock, and they have five adult daughters and six grandchildren.
Julia Smith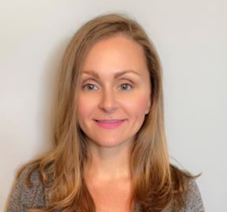 Julia Smith is an experienced program manager and leader with a passion for people and process. She previously worked for Restaurant Supply Chain Solutions, the Yum! Brands Coop, as both a program manager and customer support manager. Julia supported the business with systems implementations, large-scale national equipment rollouts, and continuous improvement efforts.
Before that, Julia spent 15 years at PNC Bank where she had the opportunity to work in a number of roles from front-line teller and Assistant Branch Manager to Mortgage Lending and Process Improvement, serving in various leadership positions along the way. As a Process Improvement Specialist, she earned her Lean Six Sigma Green Belt. She received her MBA through McKendree University, and she is an ISM Certified Professional in Supply Management.
Julia was born and raised in Louisville, Kentucky. She and her husband are high school sweethearts and love spending time with their son, Avery. She loves spending time with family and friends, reading, and traveling.
Brian Lightsy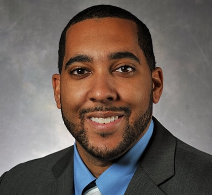 Brian Lightsy is a Louisville native with 10+ years of project management and product development experience. Brian joined the FCMA team in February, 2016. Prior to coming to FCMA, Brian worked at BlueCross BlueShield of Tennessee as a Product Manager, and at Humana Inc., in a variety of roles.
Outside of FCMA, Brian serves in a leadership capacity for several nonprofit organizations. Brian is the Board Chair for Young Authors Greenhouse, a literacy and writing non-profit organization in Louisville, Board Chair for the American Society for Quality (ASQ) Louisville Section, and Vice Chair of Metro United Way's Community Investment Cabinet, along with serving on MUW's Community Impact Cabinet.
Brian holds a Bachelor of Arts in Corporate & Organizational Communication from Western Kentucky University and a Master of Business Administration in Applied Management from Indiana Wesleyan University. Brian holds the following certifications: Project Management Professional (PMP), Project Management Institute Agile Certified Practitioner (PMI-ACP), Advanced Certified Scrum Master (A-CSM), ASQ Certified Software Quality Engineer (CSQE), ICAgile Certified Professional in Agile Coaching (ICP-ACC), Certified Lean Leader, and Systems Thinking certificate issued by eCornell. Brian is also a graduate of the Leadership Louisville Center's Ignite Louisville program.
Brian is married to his lovely wife Andrea, and has two children – daughter, Alivyah and son, Kahlil.
1 Ways of Working PDU
Register for this event